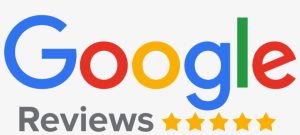 "I had cool sculpting done for a stubborn lower belly pudge that would not go away. Robert did the cool sculpting and he walked me through everything step by step. I was extremely nervous but he was right there with me, explained the whole process and made me feel safe and comfortable. He genuinely cares and takes the extra time to make sure his patients are well taken care of. It was truly one of the best experiences I've had at a medical center! I am very happy with my results and trust Robert 100%! The ladies at the front desk were also knowledgeable and very welcoming. Please seek no further if you are unsure about medical spa treatments. Robert is your guy!!" – Shae M.
"Great experience with cool sculpting! Robert is an amazing professional! Not only an expert at what he does, he also makes you feel comfortable, taken care of and calm (because I was pretty nervous). He walks you through this process with confidence and results are truly great! Can't wait to get more areas done!" – Masha W.
"Had a phenomenal experience with Robert doing Coolsculpting. He made me feel really comfortable and absolutely amazing about myself from beginning to end (I remember in my first consultation he really focused on the things I love about the way I look). He was willing to give his opinion and work with me to get the results I wanted. Cannot recommend highly enough!" – Lys N.
"I highly recommend Coolsculpting of San Diego. Robert is exceptional at what he does and will help you get you the results you want to achieve. The staff are professional, don't try to oversell, and make you feel really comfortable and positive about your body. It is painless with no downtime and I saw positive results in one session. Thanks, Robert!" – M. T.
THEIR WORDS, NOT OURS
With over 13 million CoolSculpting procedures worldwide, women and men everywhere are getting a better view of themselves thanks to individual treatment plans tailored specifically to their bodies. Even though the results speak for themselves, we thought you might be interested in hearing directly from those who have already had the CoolSculpting procedure. Hear their stories.